Discover
Masseria Cricelli
In a quiet area in Lizzanello, 5 minutes by car from the city center, the Masseria Cricelli Azienda Agrituristica in embellished by a marvellous garden with barbeque. Among the most beautiful large farms in the Province of Lecce, at the Masseria Cricelli one will live unforgettable holidays in Puglia.
In the hearth of the Puglia
Cricelli Farm Holiday is in the country of Lizzanello, a small village close to Lecce, in the hearth of the Salento, both close to the Adriatic and to the Jonica coast. Our large farm is the most suitable solution to live comfortable holidays with all the family in one of the most beautiful areas in all the Puglia.
Pugliese Cooking
Cricelli's cooking offers all fresh ingredients, that are grown and transformed in loco, by following he best recipes of the country ancient tradition of the Province of Lecce.
Contact Us Now: (+39) 327 3485728

In the hearth
Of the Salento
The leccese Baroque is an artistic and architecture style that developed between the end of the XVI century and the first half of the XVIII century, above all in Lecce and in the rest of the Salento...

Find out more

Salento is also known as the "Italian Maldives", due to its marvellous sea and the amazing white beaches, that make it one of the holiday destinations...

Find out more

Le Cesine is along one of the most important migratory routes and hosts a lot of water birds. The Natural reserve extends...

Find out more
Find out our
Special Offers and Promotions
Take now advantage of our offers and finally enjoy a relaxing pause at the Masseria Cricelli, large farm in Lizzanello, in the Puglia!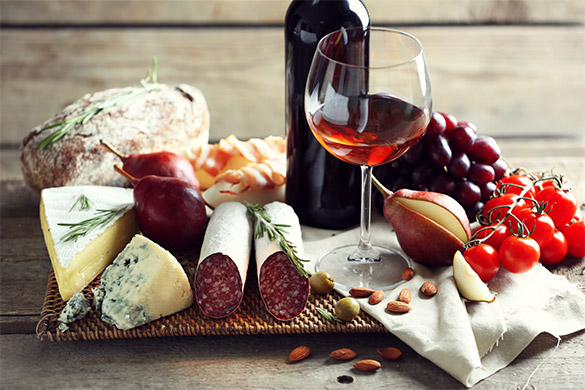 Cricelli farm holiday is suroounded by the salentina nature; it is a family large farm, born to give a second life to an old, typical Masseria that seems to dated back to 1683, according to a century old inscription.
Find out more
Contact Us Now: (+39) 327 3485728
What our Guests say
About Us
The best in the area! - I was there in July and I being one that runs a lot in the summer with my family I can say for value for money...
Massimo W
Really beautiful environment! - I slept in this farm for two nights. The setting is truly beautiful and cared especially the garden. The rooms are large and clean...
Rachele1997
Beautiful place! - Structure beautiful and nicely renovated. Large, clean rooms! Breakfast with homemade cakes. Mistress very kind, seems to be at home...
travelandeatgreta
Wonderful! - We stayed at Cricelli for 10 gironi..posto to relax and at the same time located in a strategic position to visit the beautiful beach in the vicinity...
Francesco P